10 Tricks You Should Know For Learning A New Language
Speaking and understanding more than one language is something appreciable. Like general knowledge if you know different languages, you will feel out of the crowd. I know learning a new language is not that easy as thinking is but here are some effective tricks which you should know for learning a new language.
1. Know why you are doing it This is something obvious, but if you don't have a proper reason for learning a new language then you would be less likely to stay motivated in the long run.
2. Dive in Try to absorb as much as possible, right from the start. Learn something that you can use throughout the day so that you can easily practice new words.
3. Find a partner If you can have your sibling as your partner, nothing is great then this. But if in case you can't get your sibling to join then having any kind partner will be great for your learning adventure.
4. Keep it relevant Don't stick to the books only; talking to people will keep the learning process relevant to you.
5. Have fun with it Using the new language in any way is a creative way so think of some fun ways to practice it.
6. Act like a child Act like a child here means that don't shy of doing mistakes while speaking new languages.
7. Leave your comfort zone Put yourself out of the comfort zone and talk to strangers and friends in that language.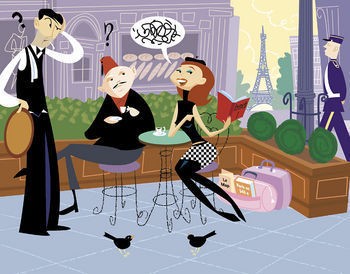 8. Listen You must learn to listen before you speak in same way like you look before you draw.
9. Watch people talk To learn proper pronunciation, watch people talking in that language or watch movies.
10. Talk to yourself When you have no one else to speak to then there is nothing wrong in talking to yourself.