Top 10 Architectural Universities In The World
Architectural engineering course is pursued by many students, it is seems to be a good career option. Today, architectural engineering courses are taught in many universities all over the world. Architectural course stands alone separate from engineering as a whole and students can pursue this course at two levels one at undergraduate and another at graduate level. This is different from all other engineering disciplines because of its multifaceted approach.
Here are the 10 architectural universities in the world:
1. PENNSYLVANIA STATE UNIVERSITY
Pennsylvania state university's department of architectural engineering is ranked as world class. This university offers 3 undergraduate degrees in this field of study with all ABET certified.
2. ILLINOIS INSTITUTE OF TECHNOLOGY
Illinois institute of technology is known as ITT, it offers the architectural engineering program which is offered under the department of architecture, civil and environmental engineering.
3. THE TECHNICAL UNIVERSITY DELFT
Someone who wants to pursue architectural engineering this university is rated as the best one. It is situated in Netherlands.
4. ROYAL MELBOURNE INSTITUTE OF TECHNOLOGY
Royal Melbourne Institute of Technology that is RMIT is an internationally recognized institute and is well known for its excellence.
5. THE ARCHITECTURAL ASSOCIATION SCHOOL OF ARCHITECTURE
It is one of the oldest institute of UK offering architectural course
6. TENNESSEE STATE UNIVERSITY
A student who wants to enroll in this university has to do an AE undergraduate degree program in this institution.
7. UNIVERSITY OF KANSAS
The course offered in this university is certified and the students can be benefited with various programs.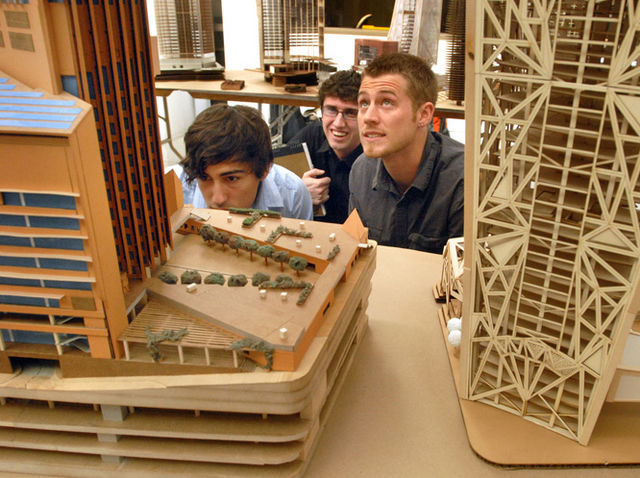 8. NORTH CAROLINA A&T STATE UNIVERSITY
This university is located in North Carolina and offers architectural courses and civil engineering.
9. MASSACHUSETTS INSTITUTE OF TECHNOLOGY
MIT is the first such school in America which offers architectural engineering.
10. ETH ZURICH- DARCH
This university is located in Switzerland and it basically focuses on engineering.