Best Colleges For Disabled Students Around The World
Approximately 6% of college undergraduates are suffering from physical disability. When physically disabled high school students starts looking for a college they have to do some homework and should start well in advance.
There are various colleges that offer many services, and if you can able to visit a college campus then you can see how extensive the support and inclusion services are. One important stop for you in a campus visit would be the Office of Disability Services. It may have a different name for each campus, but you need to locate the office to make sure that there is one such office. Be honest about your needs, so that you can be sure that the college can also meet your needs. You don't want to go to a college where they are not able to support you as you need.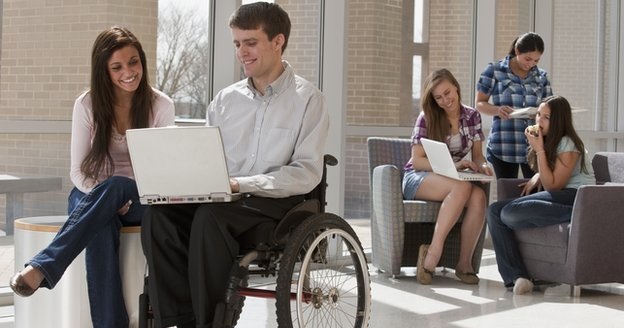 Here are some best colleges you need to know about:
Alabama, Samford University For students with disabilities Samford University offers a separate application process. The applications are handled directly by the Disability Resources office. Moreover, the university also emphasizes accessible buildings throughout the campus.
Alaska, University of Alaska Anchorage Alaska provides equal opportunities for disabled students also. It also encourages a barrier free culture for every student.
California, Diablo Valley College It also provides a campus which is suitable for the disabled students.
Florida, Barry University Florida is an advanced learning centre for students.
Indiana, Anderson University This college emphasizes on bringing the disabled students at the level of normal students and provides equal opportunities.
Iowa, Iowa State University This university is rich in the student disability resources and you can found each and every facility for disabled students here. It is a well known and famous university.