Online Learning Benefits Which Translates To A Real-Time Job
Online learning has a number of benefits which are directly translatable to the skills needed for excelling in the work scenario. These are the real skills which are required by the employers and online learning helps in developing them. Here are those top five work skills which can develop through online education that translates to a workplace.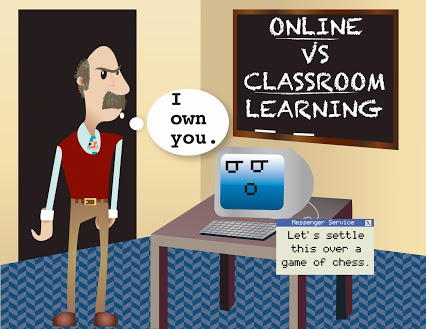 Engagement with the peers
In online classrooms the students are engaged with the others on a daily basis. The conversations are not limited to a day or a week but it continues and the students and the faculty bounce off ideas as they occur. Similarly when the student goes to a real time work space these qualities continue and helps in collaborating with the peers and the seniors and subordinates. Engaging in meetings, discussions and seminars are the benefits of online learning which translates to a real time job.
Ability to perform a cross cultural collaboration
In online learning you develop the chance to interact with the people all around the world and this helps in development of skills to communicate and collaborate with the people of the other countries which are very useful in the real time work scenario.
Using technology for virtual collaboration
In online learning the student gets the chance to interact with the others in virtual classrooms and online meetings and this skill is very important and needed when you work in a big multinational company.
Critical Thinking
Online degrees develop an ability of critical thinking in you which is very much needed in real time work scenarios to find out the solution of business problems when acting as leaders and managers.
Self motivation
Students of online learning are self motivated and this virtue is very much required by the employers who want their employees to be always self motivated.